Beaches of Málaga
The beaches of Malaga enjoy the privilege of being located in a big city, with all the services and attractions that this entails. In total, the city has 14 kilometers of beaches, perfectly communicated and endowed with all kinds of services of great quality. In general, the beaches are separated from the urban traffic by a network of wonderful promenades, which turn them into authentic backwaters of peace, an oasis of tranquility.
Perceive the advantage of being able to combine monumental, museum, cultural or gastronomic wealth in one destination with the possibility of sunbathing or simply strolling on one of our beaches. You can, in one city, appreciate the work of the brilliant Picasso or visit the monumental complex formed by the Alcazaba, Gibralfaro and the Roman Theater and enjoy good beaches to rest.
The Malagueta, La Misericordia, San Andrés, San Julián, El Palo or Pedregalejo are some of the 16 beaches that make up our coast, equipped with a series of facilities that make them more comfortable, accessible and safe.
You can choose between those more urban and busy, such as La Malagueta, Pedregalejo or San Andrés of other more retired as Guadalmar (with nudist area) and can even opt for some corner with special charm like the Baños del Carmen or the Rock of the Crow.
In addition, you can easily find numerous chiringuitos and restaurants along the seafront that delimit them: true sanctuaries of the good traditional cuisine of Malaga and where the kings are the "pescaito fried" and the sardine skewers. Come to our beaches for sunbathing or sports, walking or sitting in the vicinity, there are many ways to enjoy them. And do not forget that any time of year is good to visit.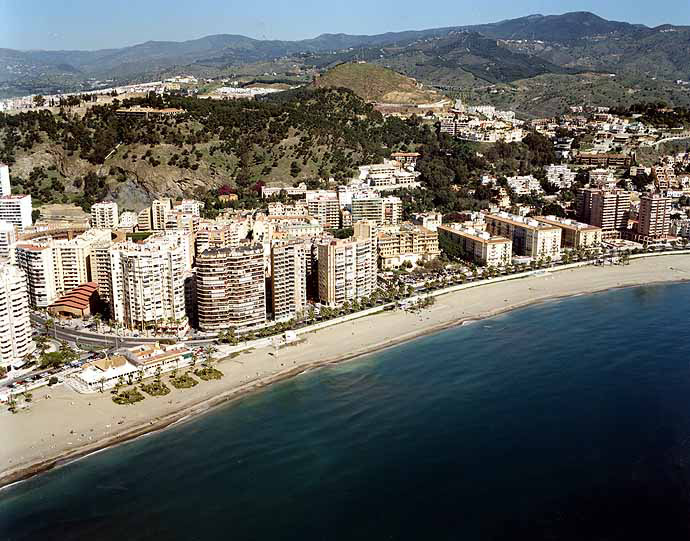 ---